In our Wedding Dress Salon there are no fittings earlier than those that take place on the morning of sewing. Your dress will be designed especially for you, so you don't have to choose one specific model from the website!
Sewing a wedding dress
Many years of tradition tought us to look for a wedding dress a year or even two before the wedding date. It was connected with many fittings in numerous bridal boutiques and trying on hundreds of dresses. Our offer is different – it is not possible to come "just to fit the dresses". After many years of working with clients, we already know that this option does not work becouse our one-day sewing service. Earlier fittings results that the girls insist on something completely different than they had chosen on the fitting day, but not necessarily better, just because they want something different without reason. ? During a one-day sewing day, in the morning, we have to go through the whole process of measuring and determining the final appearance of the dress ? Remember that it does not have to be a model from the collection! We will take a photo of you in each dress and together we will decide which neckline, lace, sleeve, hemline, lining suit you best and we will create this dress for you ?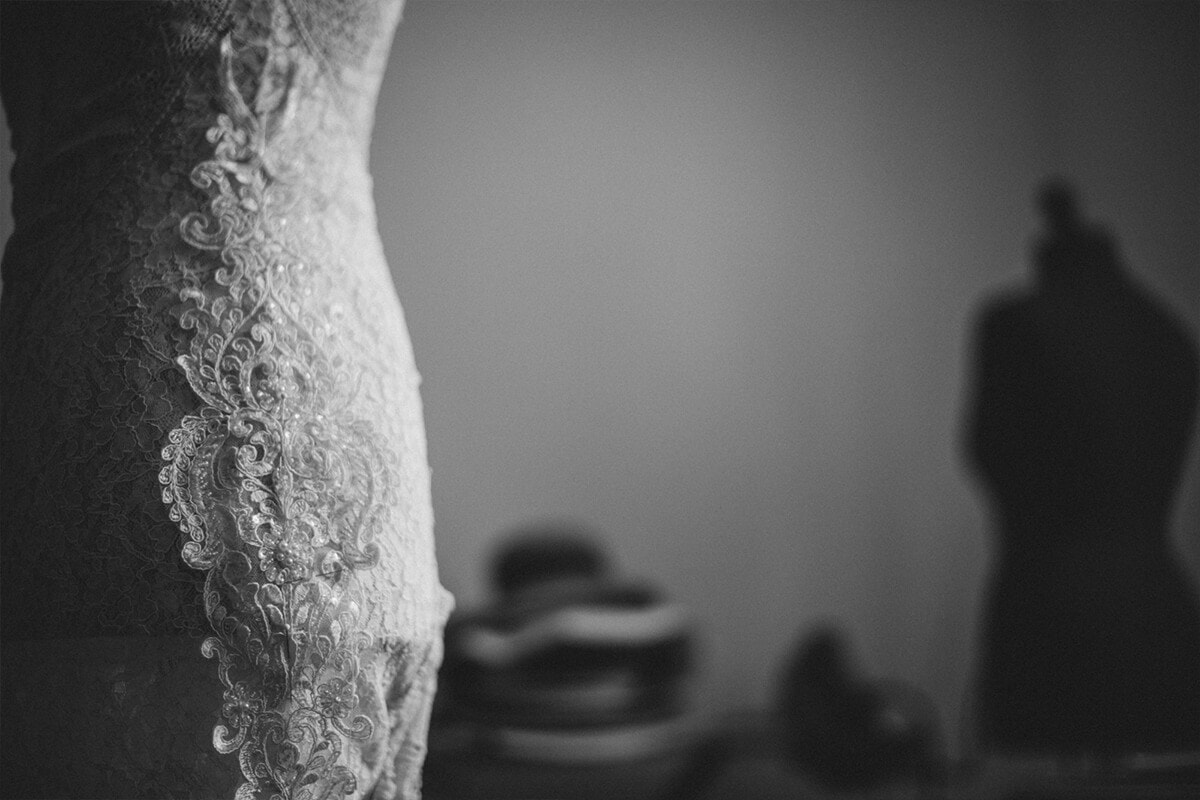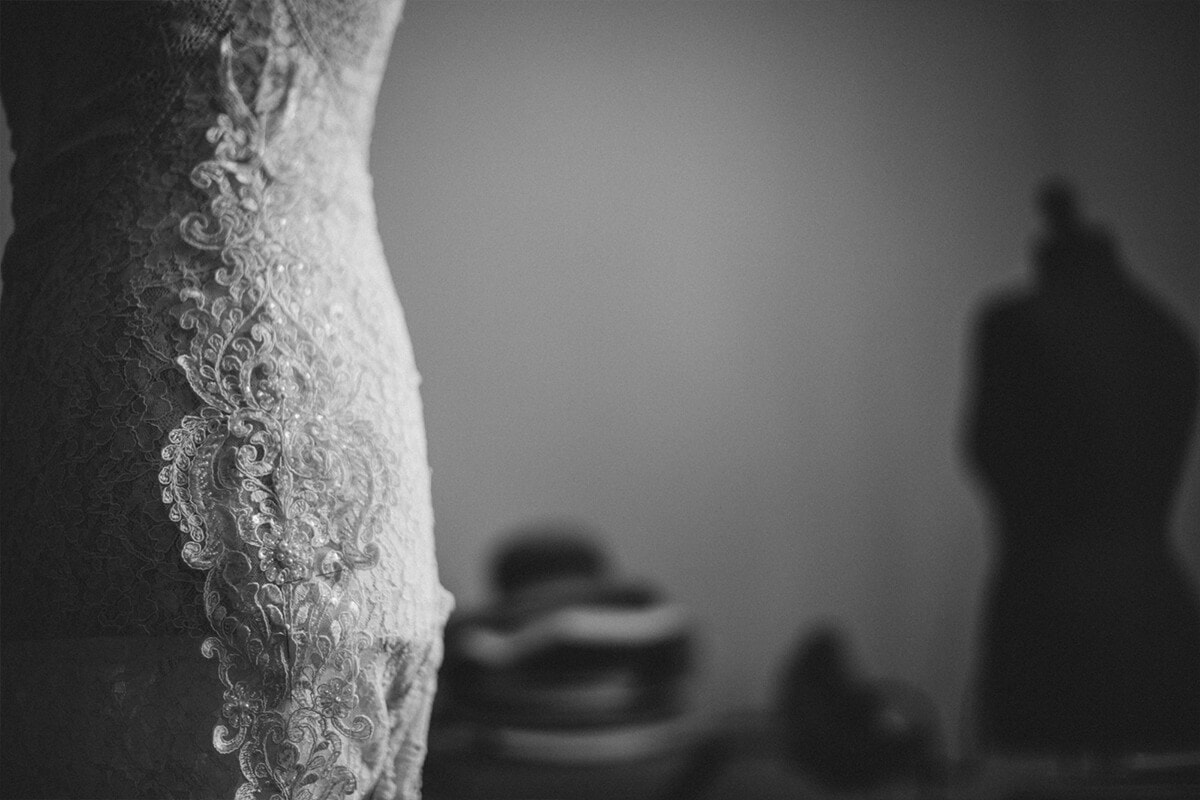 On the sewing day you will have the opportunity to try on any number of dresses from our offer. Our stylists will help you choose the perfect model for you and you will decide together which lace, tulle, layers, colors, and accessories will make your dream dress. This individual approach to each of you distinguishes us from other wedding dress salons and that is why the previous fittings of ready-made models, before sewing day, miss the point!
Do not be afraid that when you come to sewing right away, you will not find anything you like in our offer. If you like our style, you will surely find the perfect model or a mix of models from our collection! Even if you like only one dress on the website and after measuring it, you find that it does not fit you – don't worry! We can change all the "bad elements" in it – maybe the sleeves widen your shoulders and it is enough to replace them with others, or maybe your hips are narrower than the shoulders and you feel too masculine in this model – just add tulle at the bottom to slightly widen your hips!
Also, do not be afraid if you are not sure what dress you want to buy and what cut will be best for you. Just trust our stylists and believe that we can change anything you want in the available models to create your dream wedding dress! In this variant, schedule meeting for a specific day and in the morning we fit various models. We choose one of them or a mix of many different ones, then we sew a wedding dress with you for several hours so that in the evening you leave our studio with your ready, bespoke wedding dress!
Do you want to know more about the one day sewing process with our designer? Click HERE