Wedding Dress Boutique
Our wedding dress salon is a place where we want the future bride to feel free and comfortable. It is a cozy and friendly place, where you are assisted by smiling stylists, who help you to chose your dream dress in a professional, yet a friendly way.
A Wide Choice of Wedding Dresses
We have got over 80 ready wedding dresses, among which you will find the ones in the standard M size, but also in the size S and plus size. Despite of the classic white, we also have dresses in écru, beige and shades of powder pink. The designs are created of various lace. You will find floral motives, geometric and animal themes on them. Would you rather wear frills or flounces? You do not have to decide now, because we have got models with both features, which we can fit to any dress on the fitting day. You cannot decide for any specific model? No problem! We can freely mix them. We are there to advise you, to look at you with a professional eye and to objectively help you choose the dress that will be perfect for you.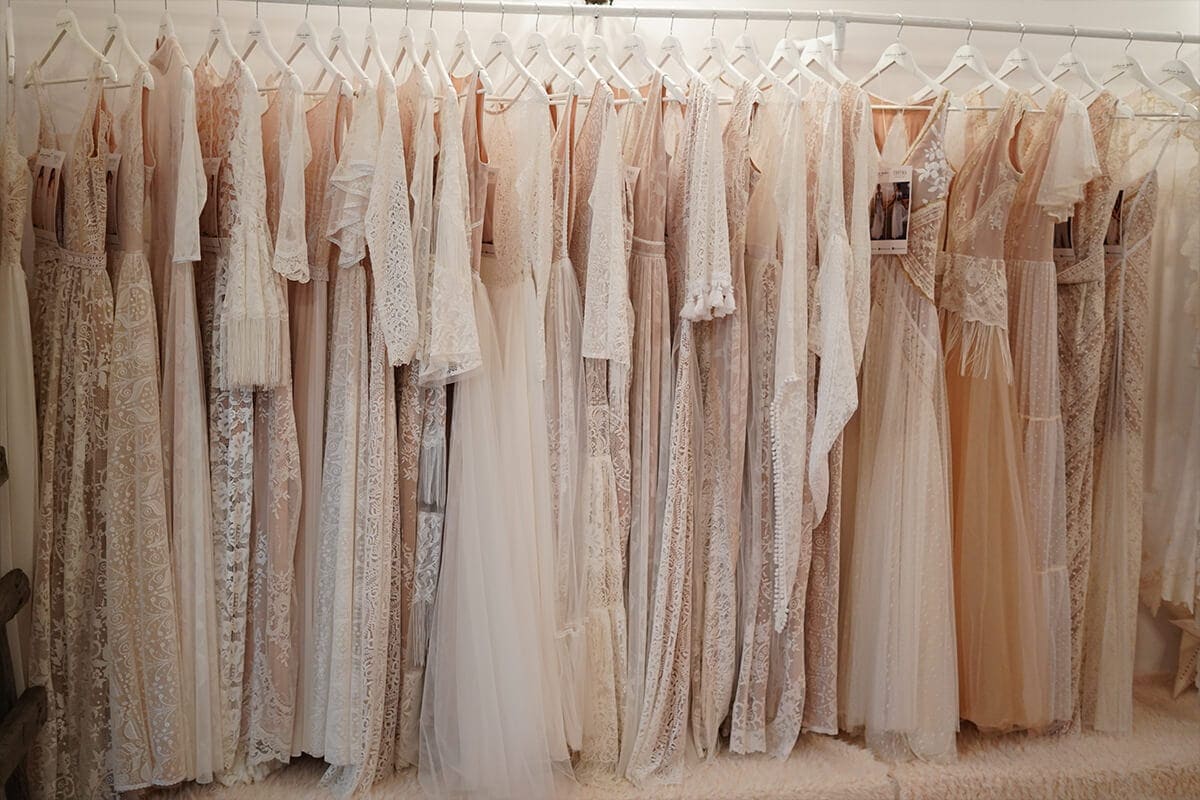 If you care about professional service, but you would like to avoid a lot of stress and a tense atmosphere, we invite you to visit us. You will spend a nice time here, during which we will choose your dream wedding dress together. Accompanying persons and pets are warmly welcomed. Do not forget to bring your smile with you, so you will fit here perfectly 🙂